If you are coming over from the post Planting a Legacy welcome!  Thanks for coming by.  Susan Calhoun, of Plantswoman Design, hand drew art for your seed packets!  Make a few seed packets to share seeds with or give seeds as a gift.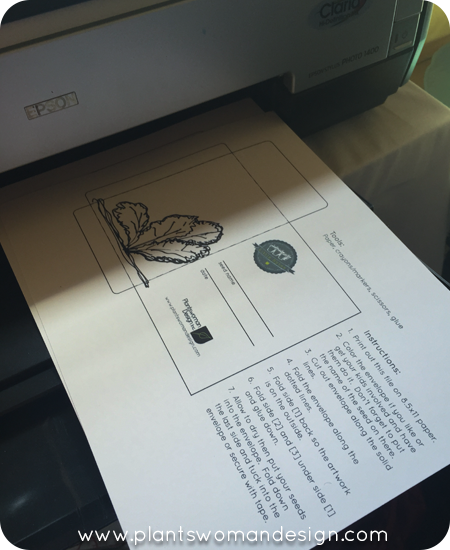 First print out the PWD Seed Packet Activity.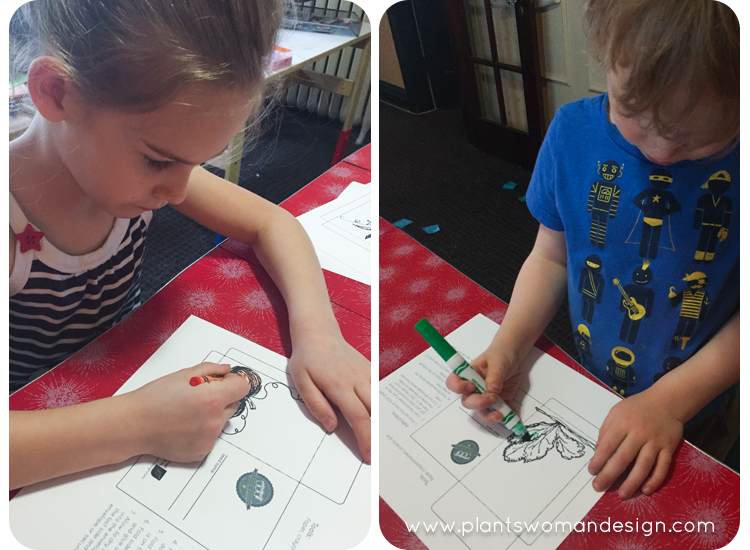 Have your kids color the pictures on the front of each packet (or color them yourself).  Want to draw your own?  Use the blank packet to draw or color any way you want.  We've also included a special Arbor Day packet to share and plant seeds for that special planting day.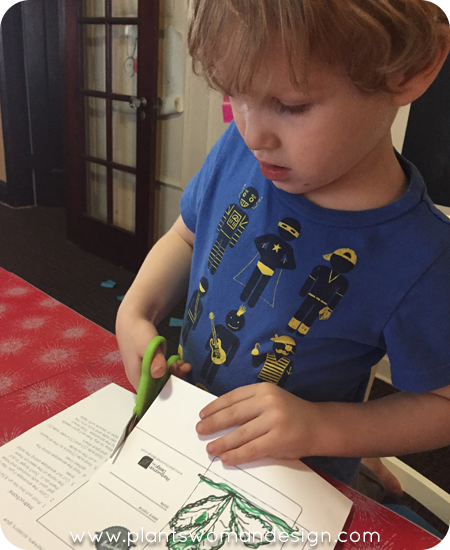 Cut out the packet along the solid lines.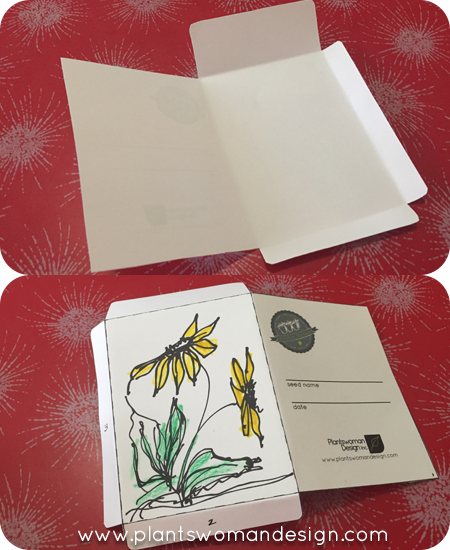 Fold along the dotted lines.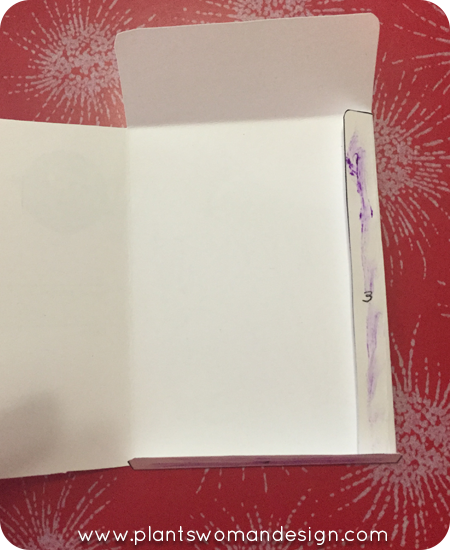 Glue along flaps 2 & 3, fold flap 1 over and press down.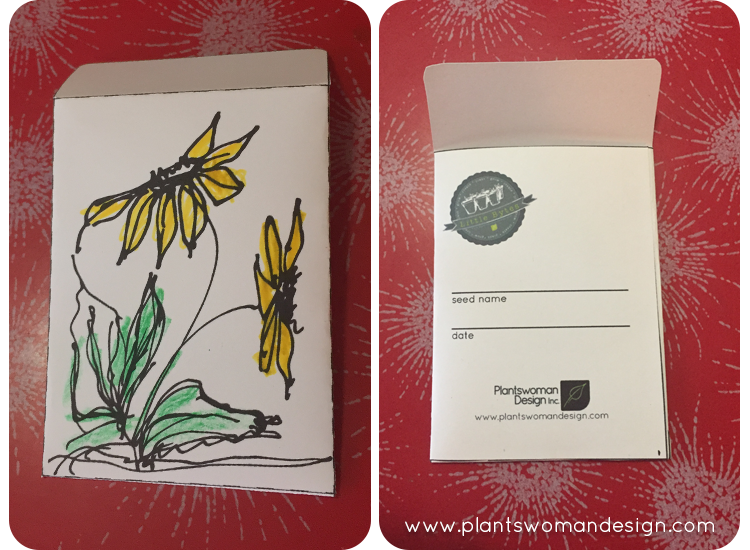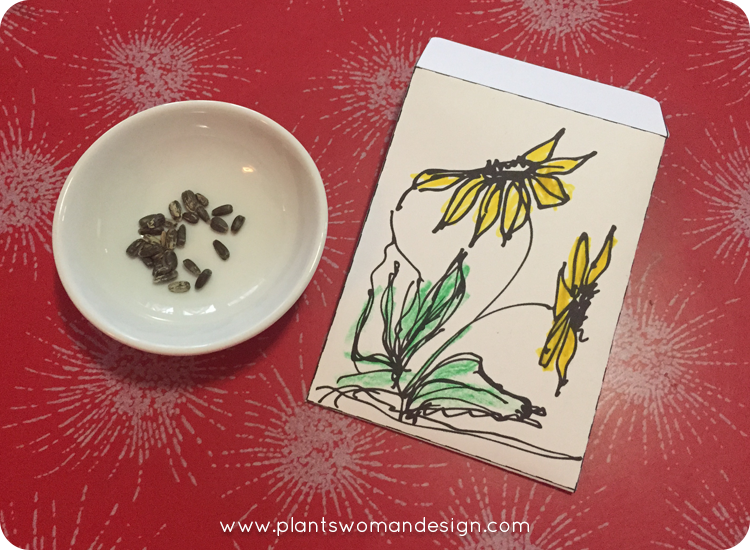 Wait until the glue has dried then put your seeds in and either tuck the flap into the envelope or secure with glue or tape.
Your seed packet is now complete!  Now who wouldn't want to receive seeds in a handmade packet?  Great for Mother's Day too!!!  (hint, hint)
Before we go I just wanted to say a little something about doing this project with young kids.  I did this project with Little Chef (3 3/4) and Miss E (6).  They did the best they could do and for the 3 year old it was a little color here and a little color there before he wanted to cut the paper.  He got the first line really quite well and then this face…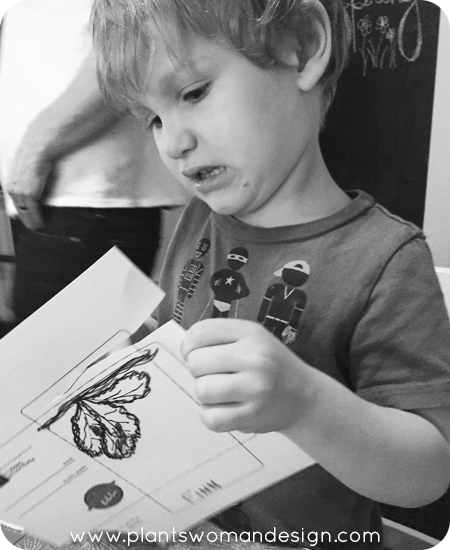 After which he promptly gave up and tore the whole darn thing to shreds.  My point in telling you this is to help relieve any pressure you may have about working on this project with young kids.  It won't be perfect.  Color won't stay in the lines, things may be glued together that shouldn't be and papers may be torn.  It's okay!  Getting kids involved in gardening at a young age takes… well baby steps.  This little guy in particular enjoys the digging in the dirt part of gardening much more than this part but he gave it a try and that is enough for me.
Enjoy!  And send us a photo of your finished project via email to info[at]plantswomandesign[dot]com, on facebook or Instagram (#heyplantswoman).