It is always a struggle to find something to give to a 16 year old for Easter… Dress? No GMA. Little white gloves, hat, chicks, bunnies, stuffed animals? No GMA. This girl doesn't even like candy that much. A Starbucks card is good but pretty ordinary. So, this year I just asked her… 'A Vegetable Garden' was the answer.
WHAT? A garden? How fun! I can so do that.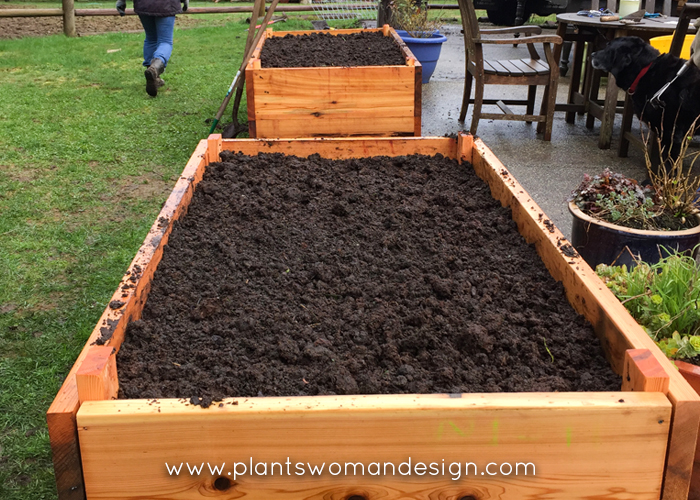 Raised beds were necessary so with the help of her Dad they made two raised beds a few weeks ago. They have dogs, cats, goats, and horses so anything edible needs protection! Last Saturday on a rainy (surprise, surprise) morning I brought a little dump truck full of soil and washed manure. Kayla, her mom, and I filled the boxes in about an hour while slipping and sliding in the spilled soil and rain. Lovely thing about soil with the manure is the amazing amount of worms!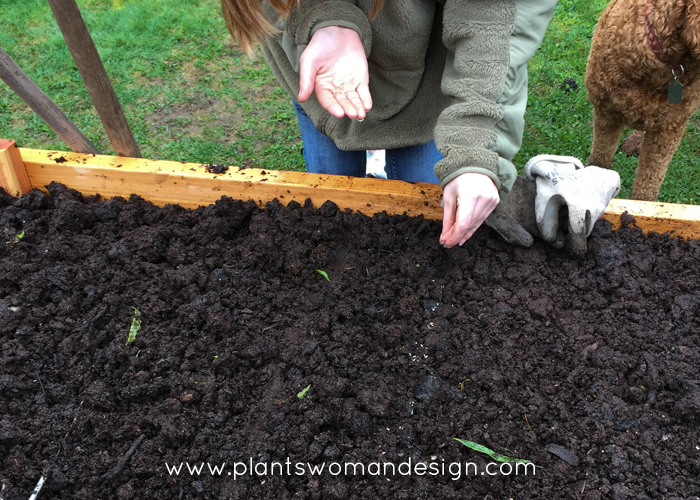 Kayla had a huge list of plants that I ordered from Botanical Interest Seeds and Territorial seeds. So many that they will not all fit into the beds. She did her research and picked things that will be the right size for their raised beds. And fun things too like 3 Colored Carrots, Purple Beans, and sunflowers!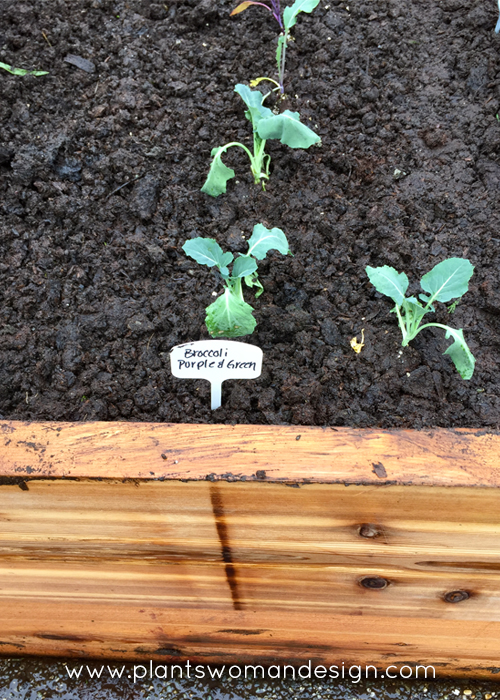 Of her huge list only the early season crops – sugar magnolia peas, little snow pea, Bullet Lettuce, pot and patio lettuce blend, Olympia Spinach, and Kaleidoscope carrot collection, could be planted now. We also had some purple broccoli and green broccoli starts to plant.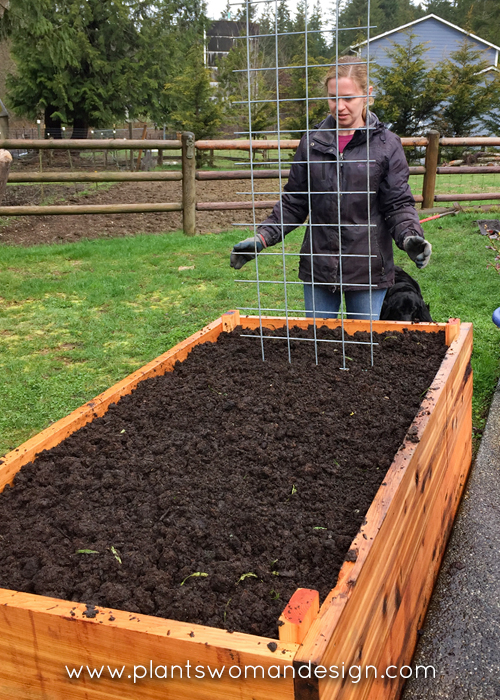 We used a left over piece of galvanized fencing to support the peas (they get 24 inches tall).   The soil in the beds was so wet and clumpy it was like planting in mud. We may have to replant some of the seeds if they don't make it because of the wet. We also put some grow cover over the beds to protect the soil from excess compaction and to raise the temperature of the soil for germination. Good thing we did because the temperature two days later was 28 degrees. The average last frost date for Seattle area is March 24th. Guess this year is anything but average. We have also had 60% of the total average rainfall for the year already.
We will continue to report on the status of the Easter present.
Happy Spring!