Even while the veg garden is still in full glory it is time to think about fall Vegetable planting. Looking at my garden I see I have some room in the garden where the lettuce has finished, the onions have been harvested and some beans have been pulled out. I left some of the beans in because although they have slowed in production there are still some blooms and beans still growing.
Flush from my success with the cantaloupe I decided to try cauliflower. While never having grown it before it was one of the small packages of vegetable starts available at Valley Nursery. Getting a head start shouldn't hurt so the packet came home with me along with Onions and Broccoli. If you check out your local Nursery you will likely find winter vegetables also.   Usually Swiss chard, Brussels sprouts, cabbage and kale are also available, but I still have these growing in my garden.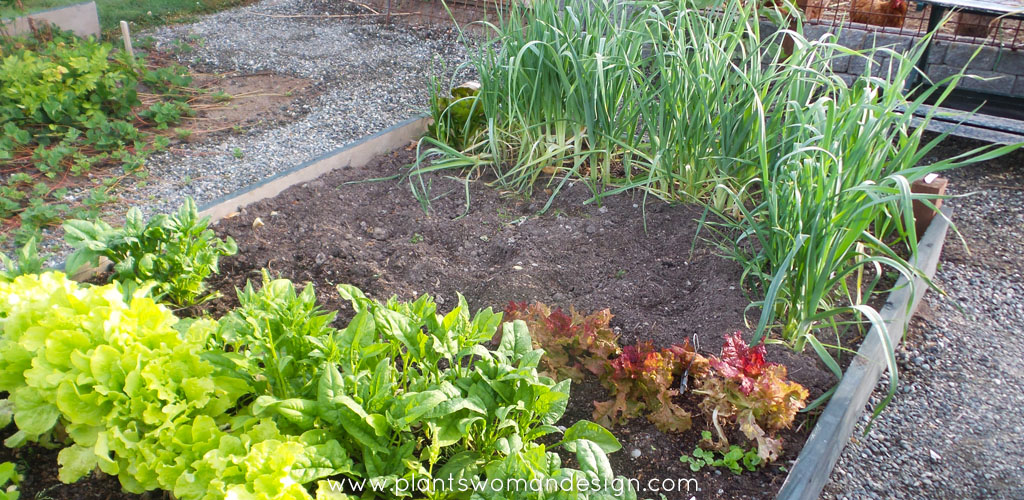 I spent a little time breaking up the soil. Roots of onions and lettuce make the soil a little compacted so a good aeration and dig through was in order then it's time to plant. Two rows of a leaf lettuce blend and one row of head lettuce blend. Blends give you a good chance to get the best germination depending on the site conditions in the fall. Two rows of roquette (arugula) were next because you must have arugula to have Asian pear salad with goat cheese and arugula. The Asian pears are beautiful right now so I will use the rest of the existing row of arugula to eat now and store pears for later to use this row.
I had onion starts (evergreen bunching onions) and onion seeds (globe style mixture) to replant some of the onion bed next to the leeks.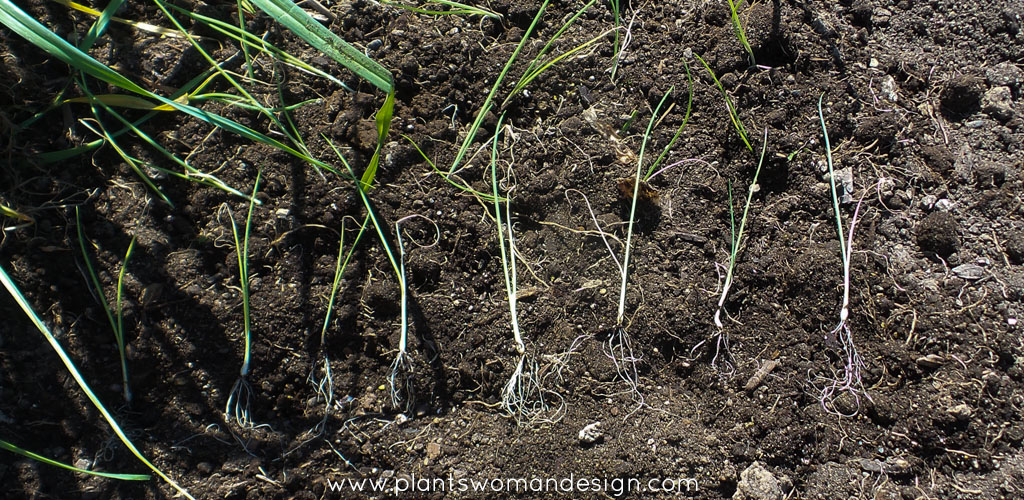 To plant starts I make a depression that looks like a row with my finger. Then space the starts evenly down the row. Firm the soil around both sides of the start to get the seedling to stand upright. After watering them in I will check again to see if they are still standing upright. If not then they didn't get property firmed in and you have a chance to do that again. They will need some good water as the days are still warm and sunny.   Planting starts in this way means the roots are all laying in the 'ditch' and you don't have to worry about some of the roots being broken off or left out of the hole.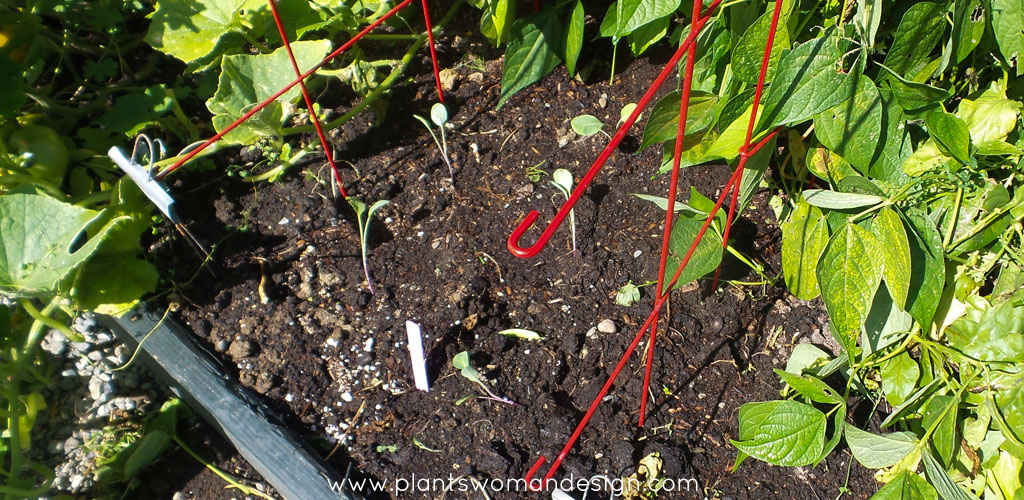 The cauliflower starts are in a couple of places. Caution: do not plant the starts where cabbage has grown before. This is to keep them from contact with soil borne pathogens or pests that wait in the soil.
I planted new broccoli near the other broccoli. Although I'm still harvesting broccoli from the current patch I know there will be more needed later on. While over there I took out a couple of mature kale. I had planted kale seeds and they are awaiting their chance to mature under the big kale. They now have a chance next to the broccoli starts from the nursery.
After taking out the zucchini plants I put in some Pac Choy (type of Boy choy). It also likes a warm start and a cool season to mature.
Comment to tell me if and what you are growing for the fall veg season.
Happy Gardening!