As the pumpkins start to take over the garden bed I know it is time to harvest the garlic.  You may remember that I planted garlic last fall. I can tell it is ready to harvest because the tops are starting to turn yellow. Some gardeners wait until the tops are completely brown but I don't like to take a chance that they will start to flower. This will break up the head and sometimes makes the garlic bitter and very strong in flavor.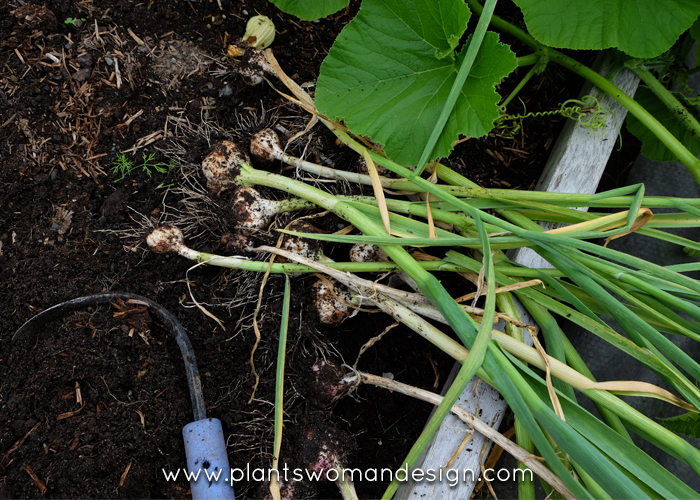 A handy hoe that I got as a gift works wonders for digging the heads. Running it along side the row loosens the roots without damaging the head. There are two different kinds of garlic but I don't really care to keep them separate. The plant tray is a good thing to put the harvest on so they can be cleaned easily letting the soil and water falling back into the bed.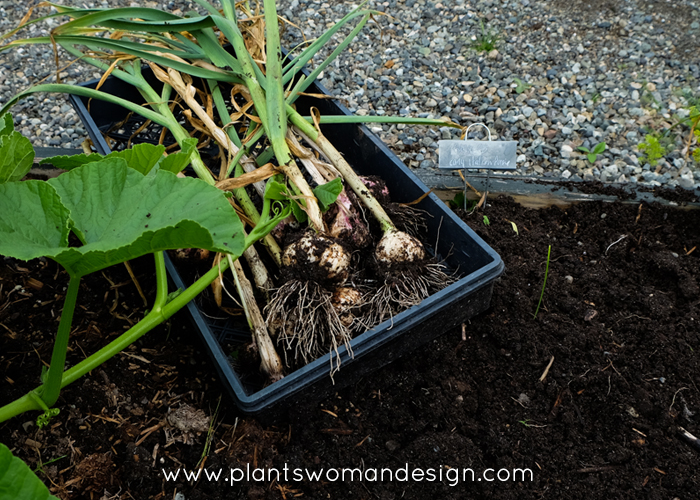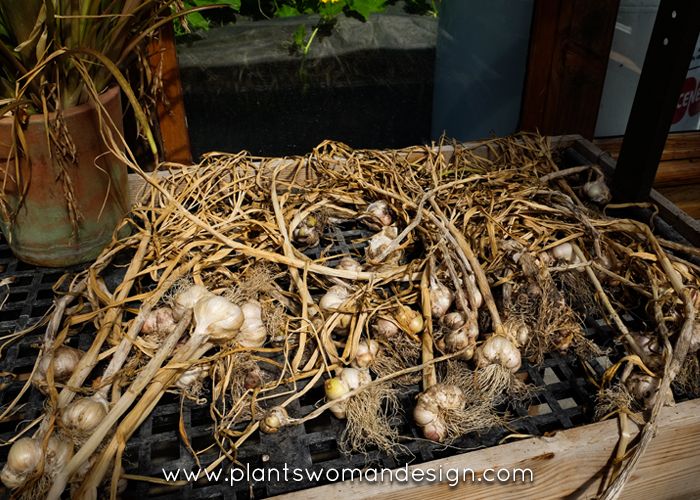 The greenhouse is mostly empty right now so the plant tables are available to dry out the heads. These have been drying about 2 weeks now. A final brush of the remaining soil and clipping off the roots and they are ready for storage.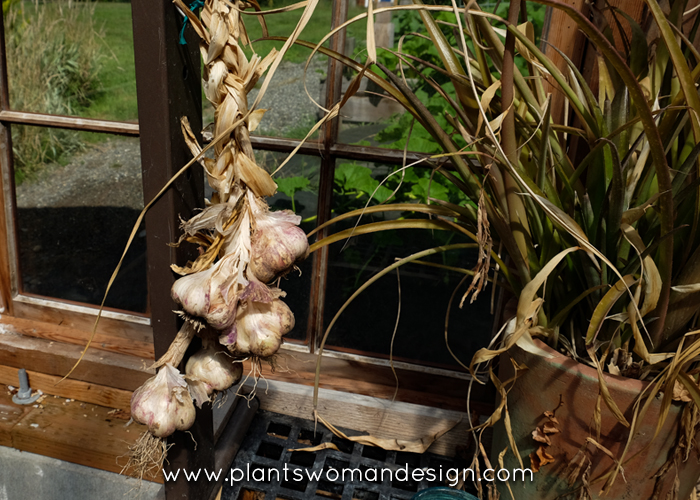 You can still make a braid of garlic at this point in time if you want. The ones I made while the tops were still green had some problems with rotting. A beautiful head of garlic is better than a beautiful braid with moldy garlic. Store them in a dry spot until ready to use. The garage is a great place for my storage. Not too hot and dry.
Cheers to a lovely garden harvest!