Winter is just around the corner and it is time to harvest my Mason Bees. Not everybody does a harvest but for the best life expectancy constant winter temperature is important.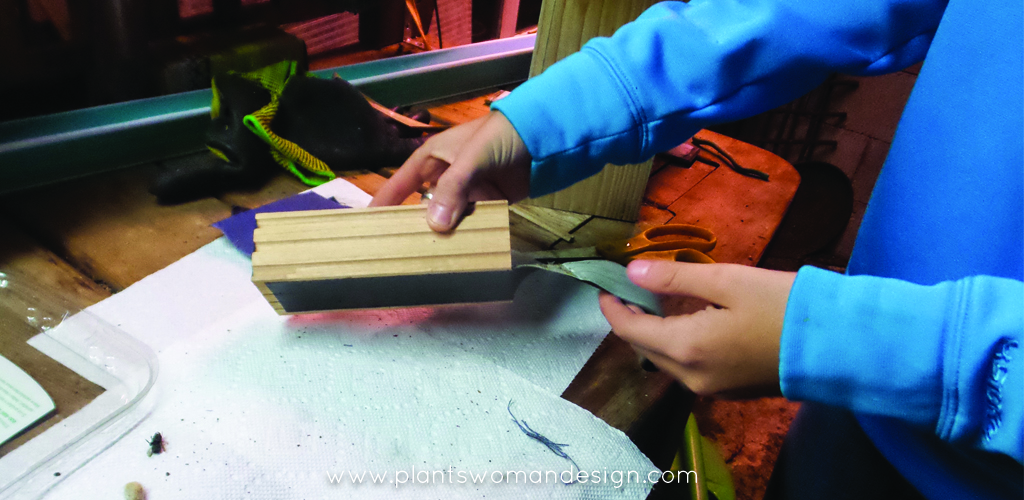 First some help with the bee removal from my Granddaughter Kayla. We took apart the block of bees and separated all the material in the tubes. There were bees, pollen, mud, and feces.   We had a couple of different type of tubes. The bamboo tubes have to be separated by cutting into one end and the breaking the tube apart.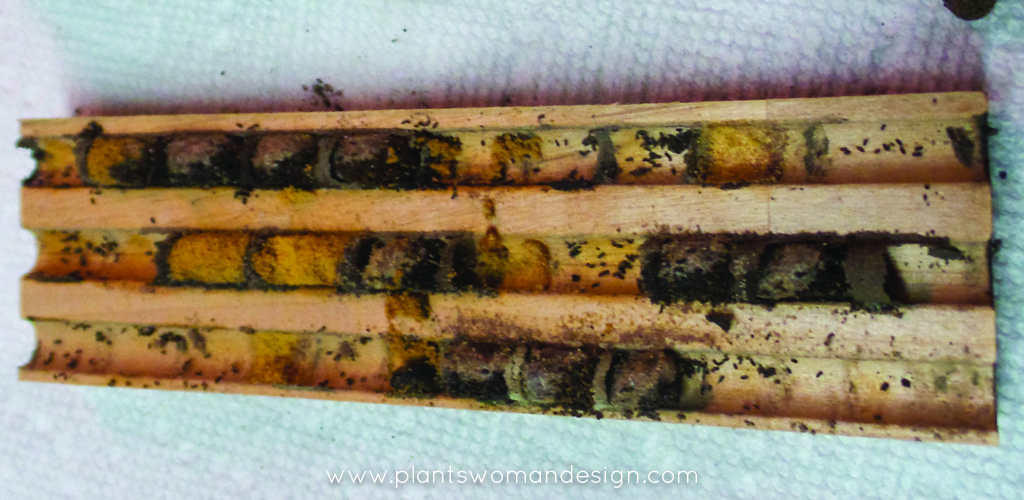 We carefully pulled out the cocoons and threw away the mud plugs and rest of the debris. There are two sizes of bees. The bigger ones are the females and the smaller ones are males. There are some empty cocoons, these can be from pests, or the bee wasn't good at building the cocoon.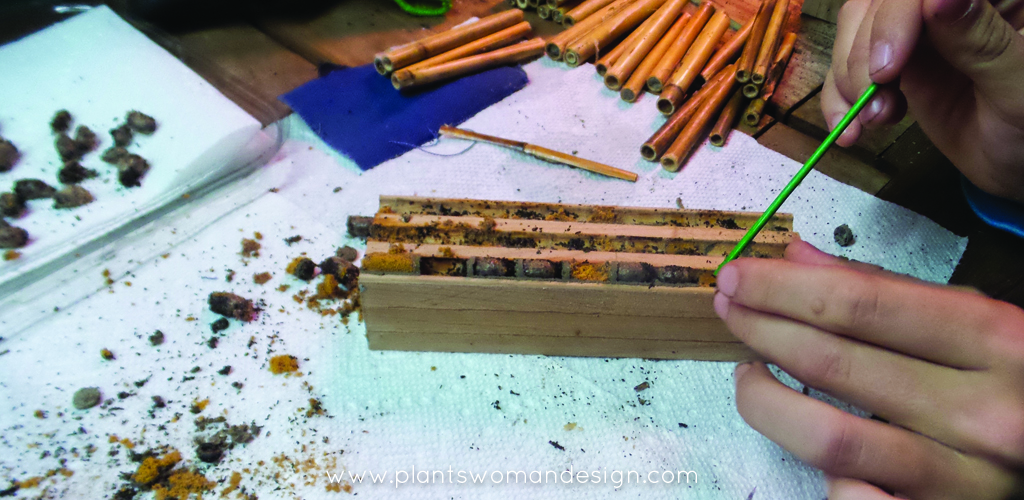 In the pictures you can see some pollen and also some big sections of orange looking pollen. I think this might be mites so I will clean the cocoons with sand to get rid of the mite debris around the cocoons. Usually the mites will not really affect the bees when they are not in the tube but better to be safe than sorry.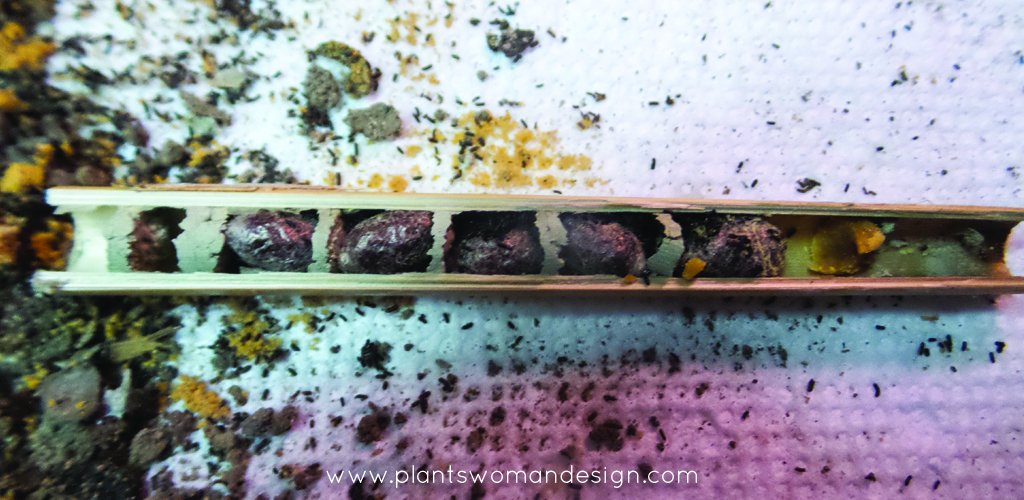 After they are clean I will put them in a plastic produce box with a little moist paper towel in the bottom. It will stay in the refrigerator until next spring when the weather warms and then back they will go out into the mason bee house to pollinate again.
The most interesting things are the many small cocoons that are also in the tubes. These are likely native solitary bees that made a home in the bee house too. There are over 130 different varieties of bees in the garden. These will be stored with the mason bees. There are some tubes that are permanent in the house and they will stay outside until the bees come out of hibernation and they will make their own way out.
I'm excited that I have so many more bees than I put out last spring. Quite a harvest!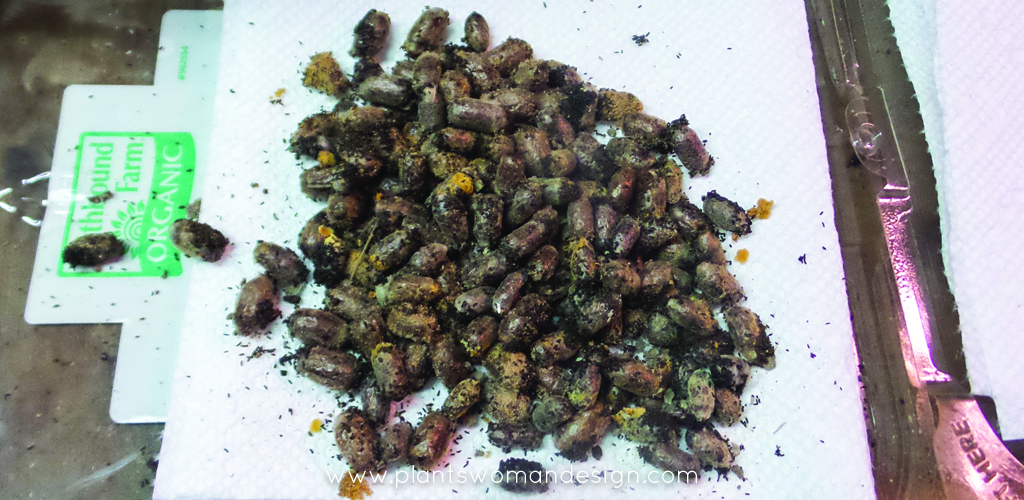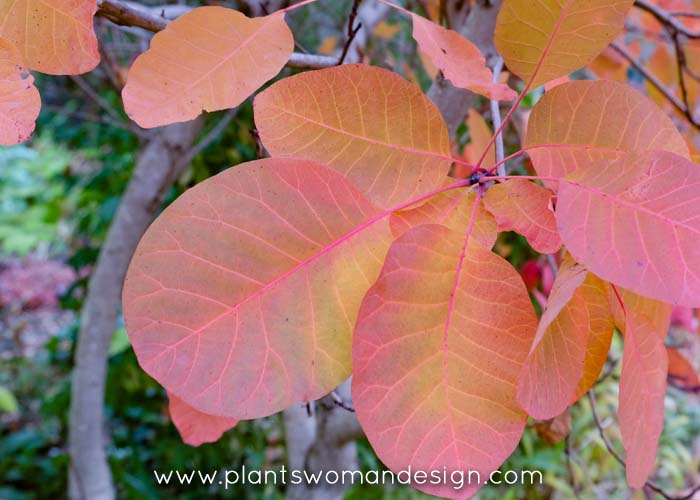 Blowing, raining, storm after storm. Finally, the ground is showing signs of recovering from this summer's drought. The fall leaves have been spectacular this year. Beautiful colors because we had a good rain followed by cold temperatures. The garden beds...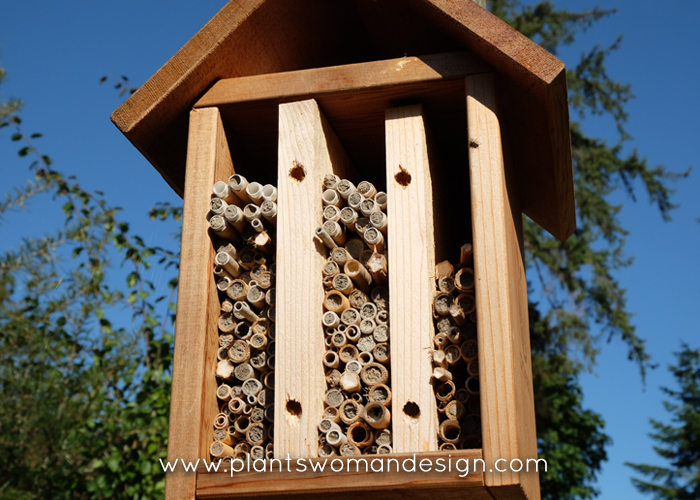 It is time once again to harvest the Mason Bees. One of my bee houses is full this year, the other one not so much. I'm wondering if birds helped themselves to the cocoons before they had a chance to hatch out. Last year I harvested about 100 bees. I gave...