Hello friends, Kristen here!  Last week I had the pleasure of walking around the Plantswoman's house just taking in all of her wonderful decorations.  Here is a little tour of what I found.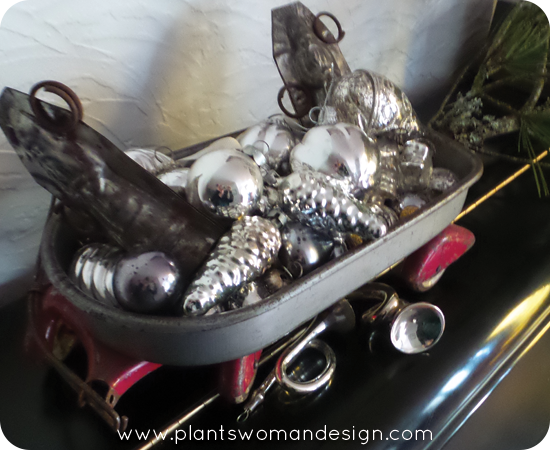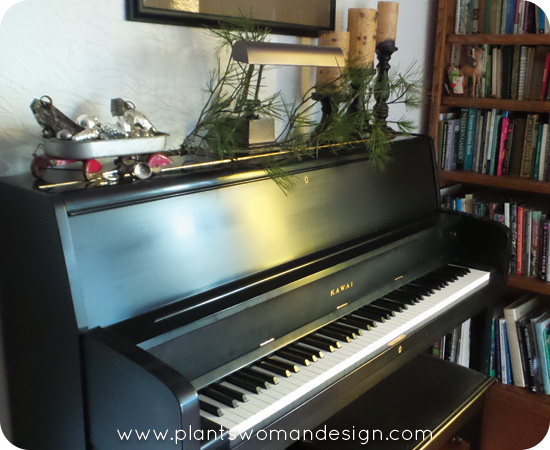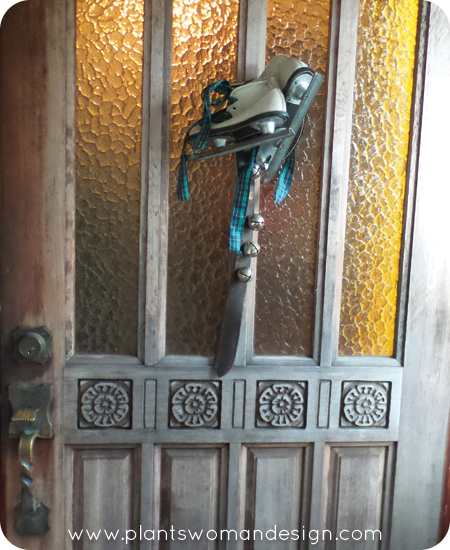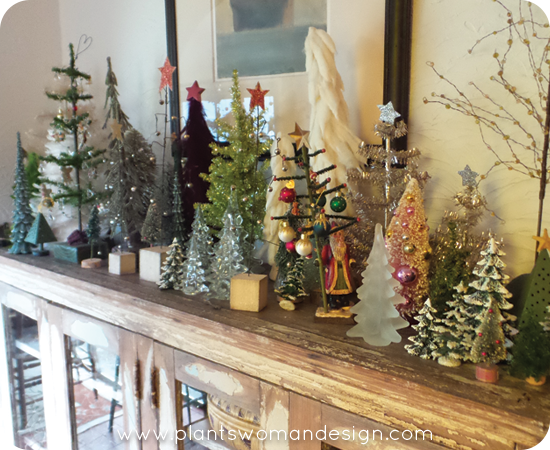 Over the years Susan has collected a wonderful array of holiday trees.  The texture and variety of this collection never gets old.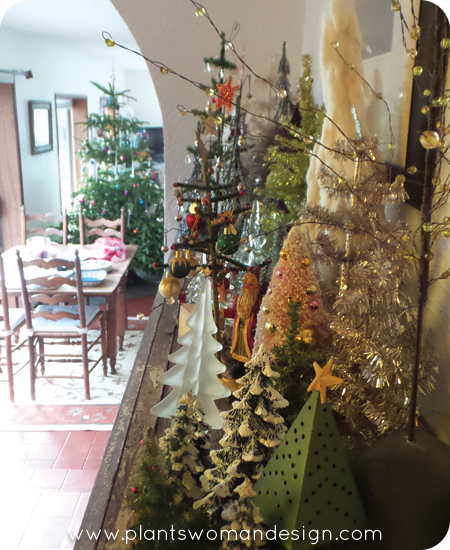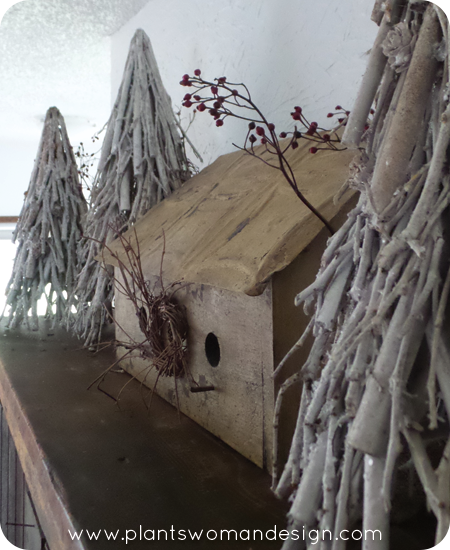 On top of the hutch in the kitchen is a collection of trees as well but with a different feel.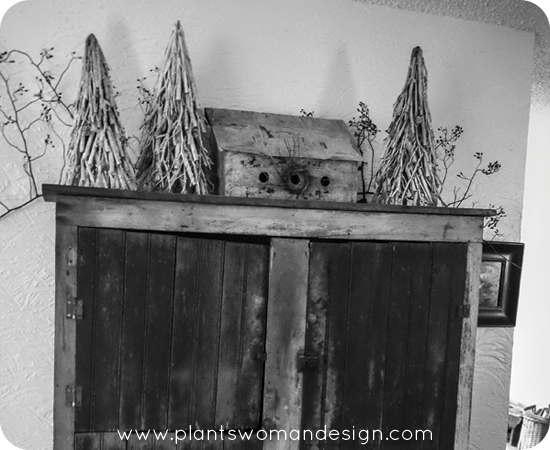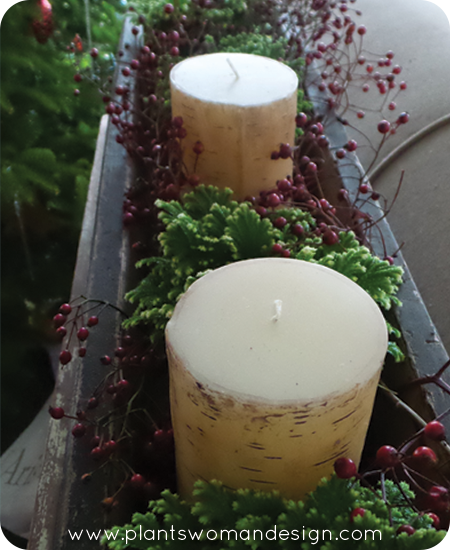 Using fresh greens and plants in your holiday decor gives a fresh twist that can last the whole season and maybe even into the dull winter months.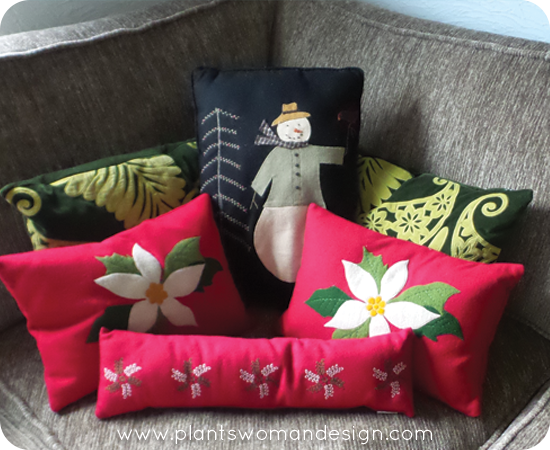 Throw pillows are a quick and easy way to change up your living room with out too much fuss.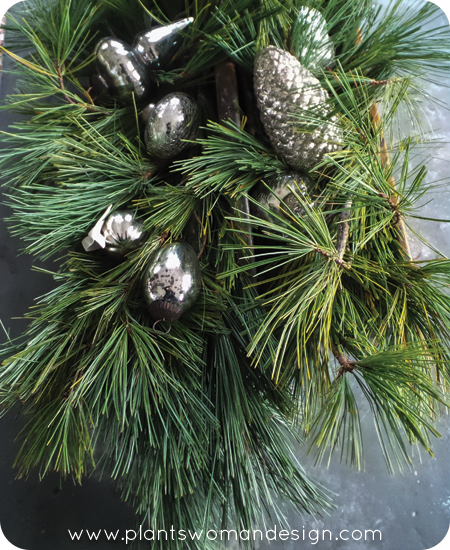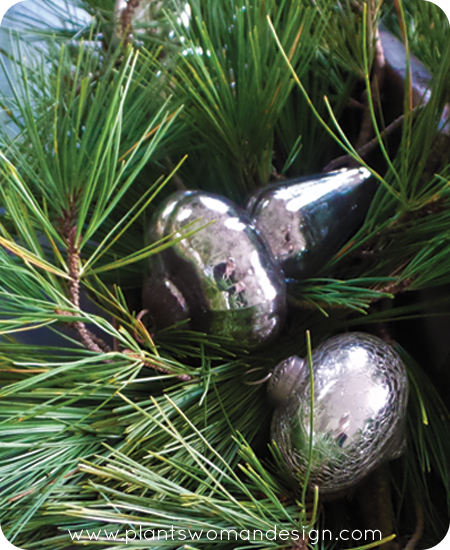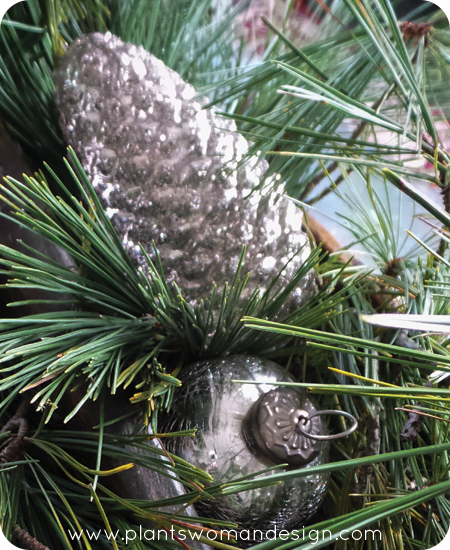 A little green goes a long way…  in this case its fresh princess pine mixed with some vintage mercury glass ornaments.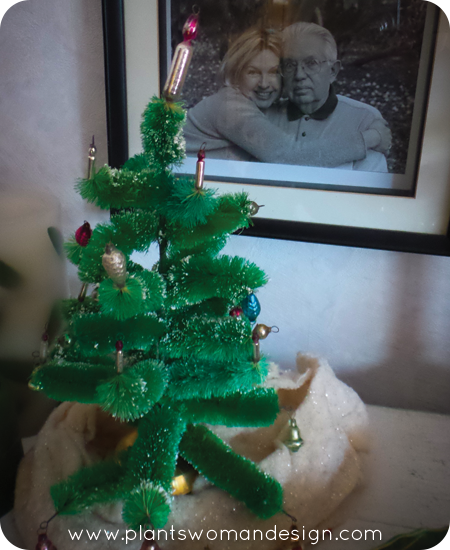 Yup, even her room is decorated.
Rock salt with a layer of cranberries and a candle is a simple and elegant way to create a center piece for your table.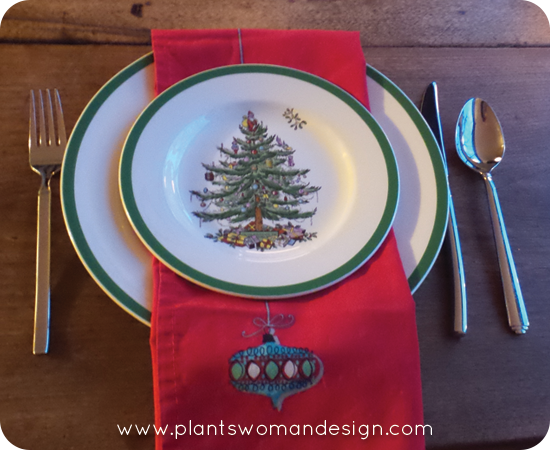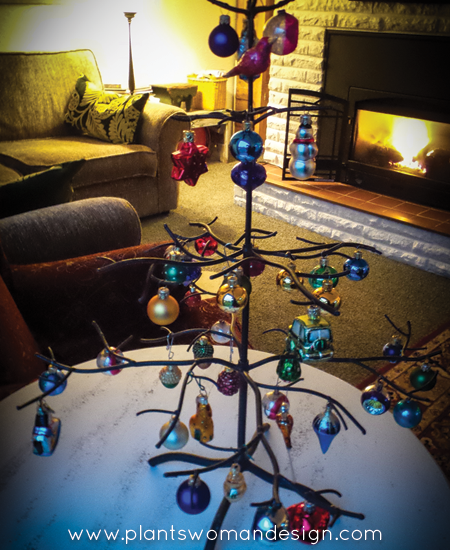 And outside fabulous too…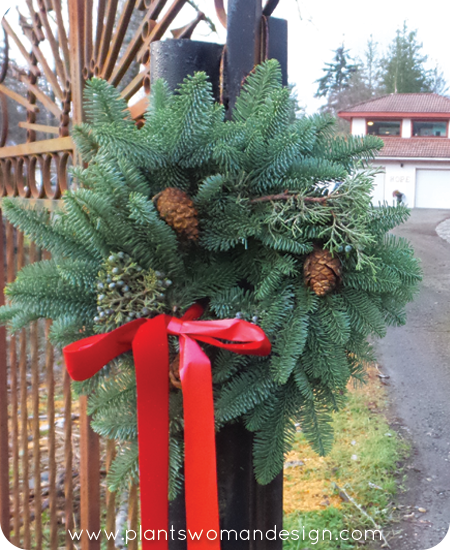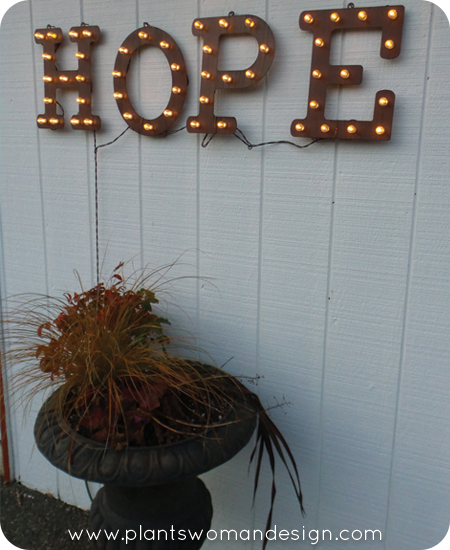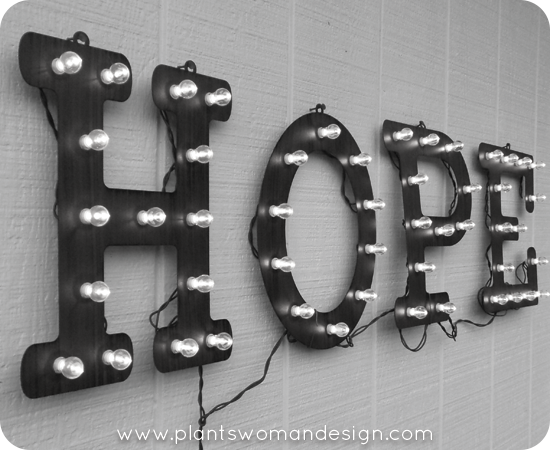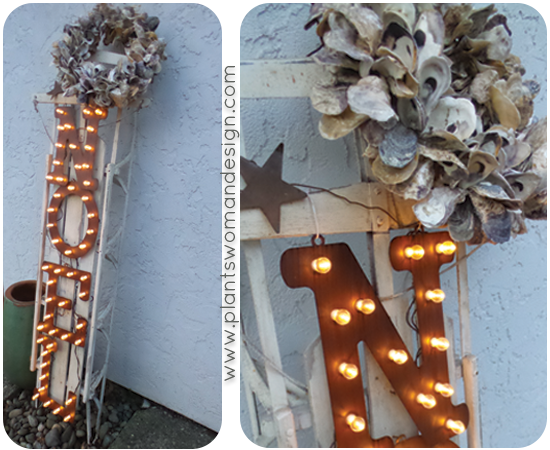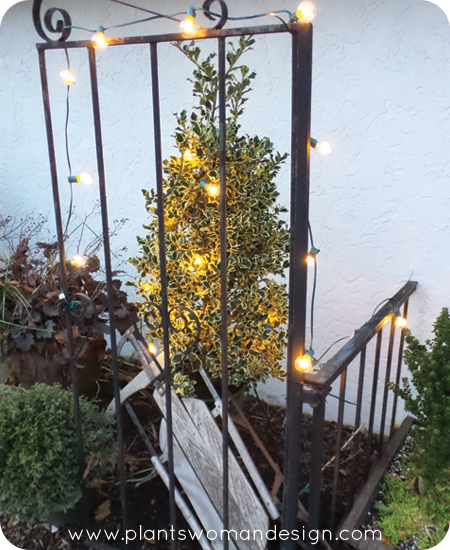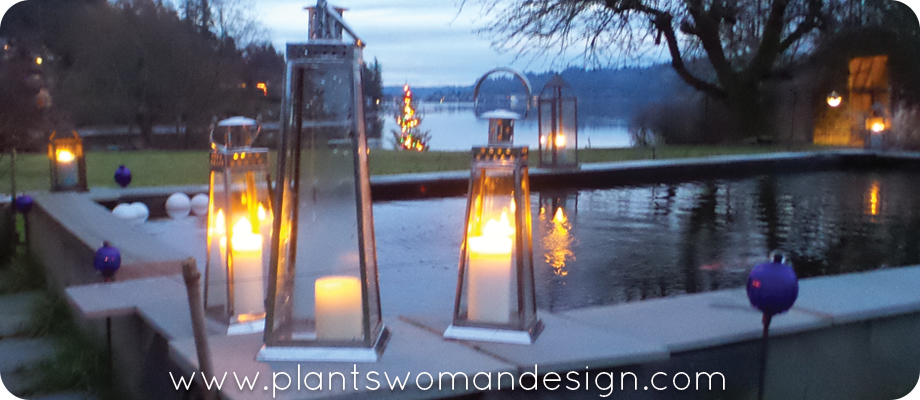 I hope you enjoyed this little tour and had a wonderful holiday with your friends and family.  Cheers to a great 2014!!!