It is always wonderful to see spring in February (#springinfeb).   Walking onto the show floor at the Northwest Flower and Garden show feels just like that.   The birds are singing (albeit recordings), spring bulbs scent the air, and murmurs of appreciation can be heard all around you.  This year I did not do a display garden, but I did get the opportunity to get in early on a Thursday morning to see the gardens up close with the lights on.  The Thursday morning Tweet-up is perfect for taking pictures and not having to shift around other people once the show opens to the public.  It is nice to be with media people, writers, bloggers, and tweeters milling about, talking, drinking coffee (much needed at 7:30 am), and tweeting about the gardens.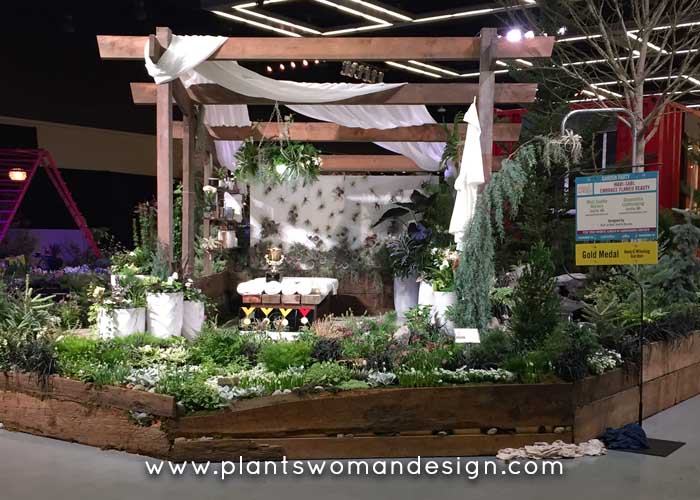 One of my favorites this year was 'Embrace Flawed Beauty' by West Seattle Nursery.  The designers are spot on with their display this year.  I love, love, love their plant pallet, the use of stone and the fabulous wall with moss and pots in the background.   White and green color combination show well in the convention center. The sense of relaxation and retreat are real in this garden.
Missing from the gardens this year are the plant tags that weren't required this year.  Yay! I've always thought plant tags are distracting, plus people who are looking for the names always ask anyway.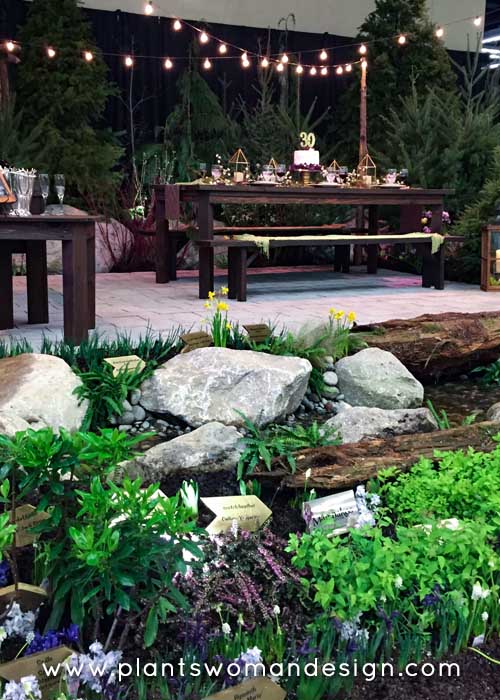 The Dining Room, created by Choice Landscapes, with string lights and enclosed feeling is inviting and luscious.  The water feature goes around and under the entrance to the garden feels relaxed and interesting as you journey into the garden.
Glass art was not in every garden this year as it has been in the past couple of years.   This display by Avid Gardens is a beautiful example, large enough in scale to be seen as a focal point, not just an accent.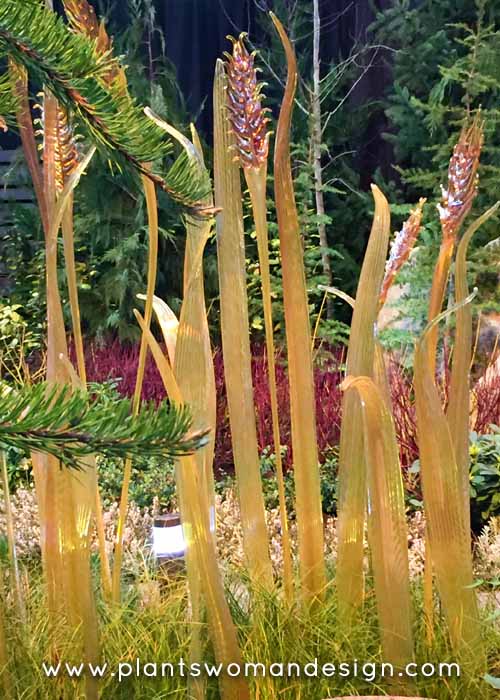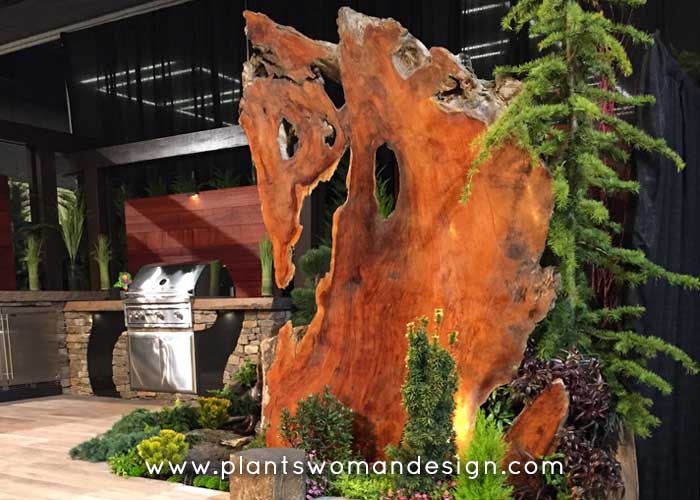 Nature Perfect has used these amazing slabs of wood in their show garden before and they are simply amazing.  They could be installed outside in a garden to beautiful effect.  The slabs are made of cedar and finished with a gloss sealant which can be maintained outside.   The perfect accent for the living plant material around them.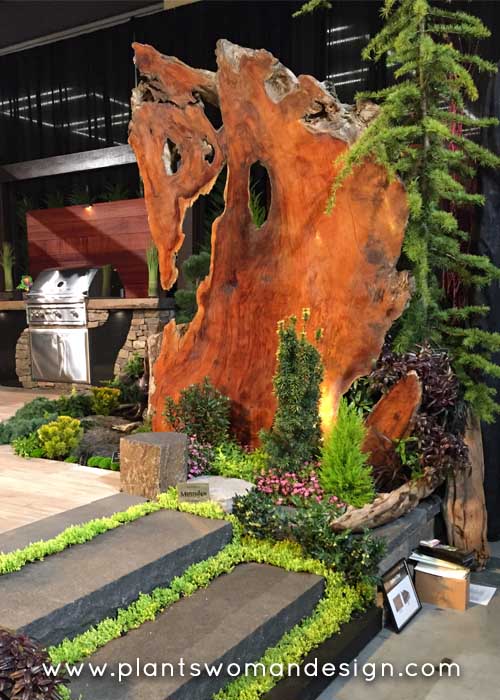 IF you haven't gone to the show yet, do.  While it is raining and 43 degrees outside and most of the rest of the nation is under snow yet again, it is spring in February in Seattle.