"Planting a Legacy" may be a strange name maybe for a post about seed packets for the kids but… maybe not. Many of my clients want suggestions for how to encourage kids and grandkids to have an interest in gardening. There is a huge decline in the number of students entering the gardening studies. At the same time we are all becoming more aware of where our food comes from, how far away and at what cost to the environment. To participate in the food cycle we should also encourage our children to grow something at home.   Food, flowers, strange and wonderful plants, or trees. This helps ground our kids in the earth and give them an appreciation of all growing and living things.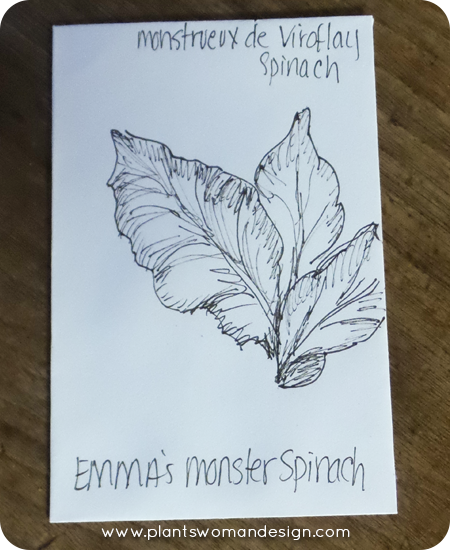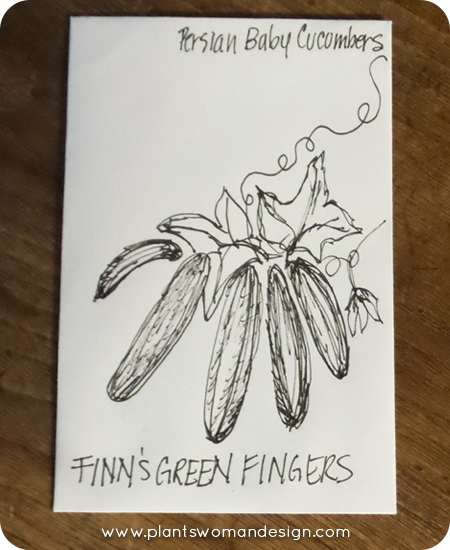 A fun thing I did for my grandkids this year was to make custom seed packets for them to color and to plant. They were excited to color it and see what the plant would look like. I even changed the common name on the package so it became even more personal. Persian Baby Cucumber called Green Fingers became Finn's Green Fingers. The Monstrueux de Viroflay or Monster Spinach became Emma's Monster Spinach.
I will have more packages for the seed saving after the harvest of the vegetables and they will be ready to collect and save the seeds for next year.
You can either do your own (I found the blank seed envelopes online as you can see there are many options) or download our free ones below to make your own and let the kids color them! Let's do more to encourage the kids to grow something.