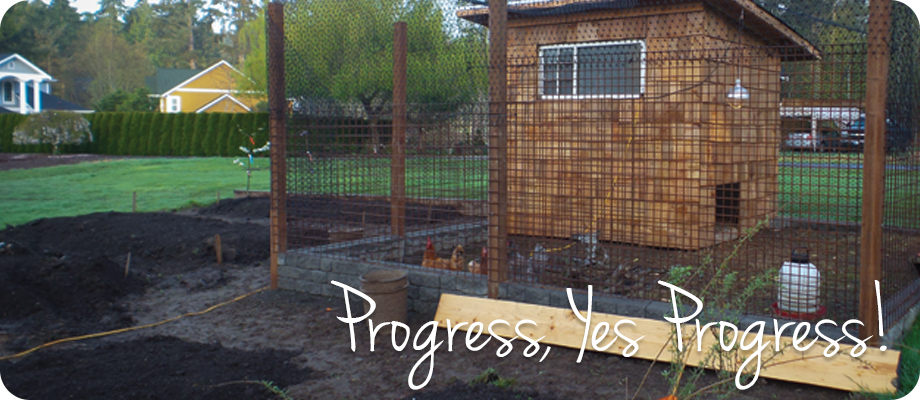 I often tell my clients when we meet that I come in and make a big mess before I put it back together again. That has to happen at my house too.   Last week I pulled up all the metal pieces that I had for the vegetable garden.
I removed grass (little bites at a time right?) and moved soil into beds.  You can see the new chicken coop in the background.  It is still a work in progress too (watch for a feature on the chicken coop soon).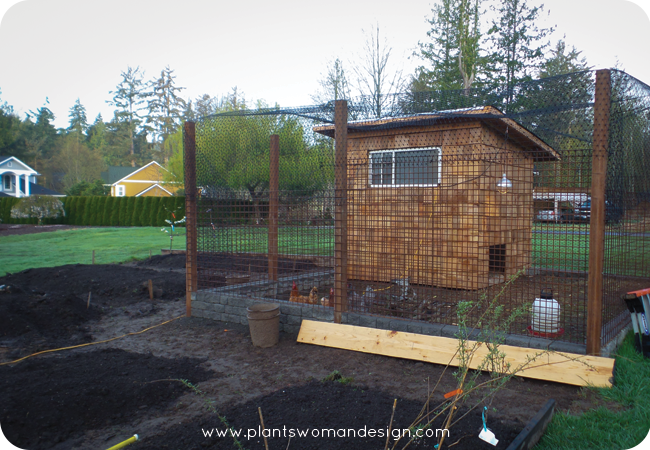 Spring is early this year and I'm looking forward to getting the vegetable garden planted.   Several of my friends have looked at it and commented on the size.   Yes it is a lot of dirt for just one person.   BUT   I have a method to my madness.   There are several community service opportunities in planting vegetable gardens for the homeless and food bank participants.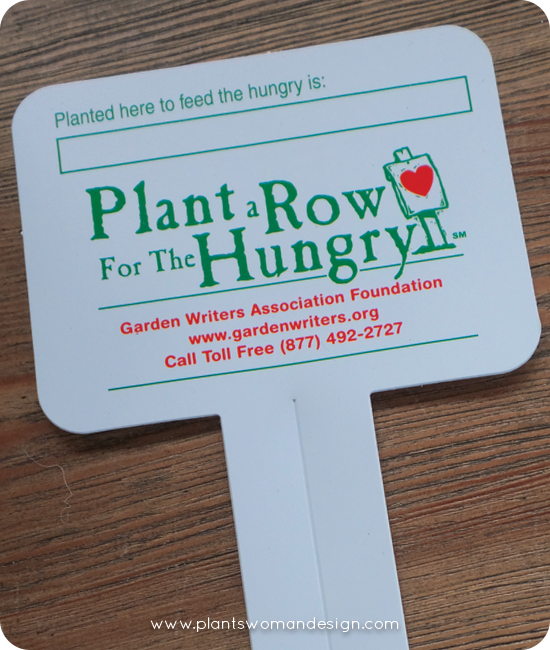 One such program is 'Plant a Row for the Hungry' by the Garden Writer's Association of America.   They encourage gardeners to not simply give away their excess but actually plant a row specifically for that reason.  A great local resource is the Solid Ground website www.solid-ground.org.   This web site has information about Seattle's Giving Garden Network, P-Patch programs and Lettuce Link.   In 2014 these community gardens donated 55,198 pounds of fruits and vegetables.   We can all do our part too.
For right now the soil is ready.   I have to add some borders around the edges to keep the grass out and contain the soil and gravel.   I will add gravel pathways for now and eventually put in pavers. The long beds will be the main vegetable beds. A shorter bed to the east will have the gogi berries from last year (click on the picture to read that post) along with rhubarb, blue berries, and raspberries.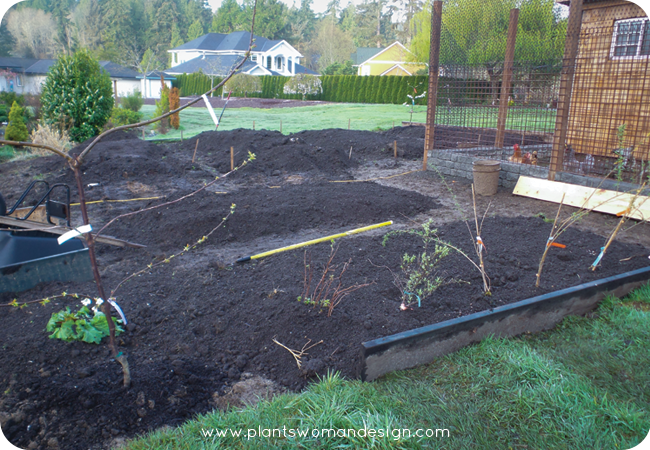 The corner has been planted with two espalier cherry trees and have three different types of cherries on the same tree.   My vision is to weave the branches together and graft (called pleaching) them into a living fence in the corner.
Pleaching is a simple type of grafting.  Weaving and shaping branches in this way is an ancient practice farmers have been doing for centuries.  By carefully interweaving plants, clever (and patient) gardeners have made gorgeous, functional, long-lasting structures out of trees and vines.
Grafting is easier than you think!   It requires a sharp knife and some grafting tape or electrical tape. Creating a willow tent for kids play area will be a fun project that I will try first.   Using something that is easily grafted like willow or red twig dogwood is the best for a first project. Fortunately I have many willows on the property so using them is easy.
The other side has two espalier pear trees in a row. One more is needed to satisfy my des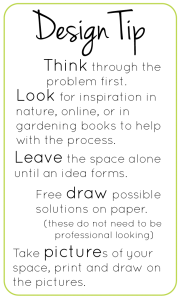 ign brain.   An old gate will go into the area between the row and the Chicken coop.
One of the biggest challenges is the soil on the bank between the greenhouse and the vegetable garden. It is very yucky clay soil and very wet.   I had thought to put herbs there but because herbs mostly like dry soil that will not work.  It would be a great place for Asparagus but the soil is not great so I'm not sure they would be happy there.   A small wall could be created and the soil filled back in, so many choices.  This is one of those times when leaving it alone is a good idea.   Creating a pathway and a ramp will be necessary for travel back and forth.  Working on a problem in design can be frustrating unless you take your time to think the problem through.  Not doing anything until you come up with the exact right idea is better than doing the wrong thing a couple of times.  I will admit sometimes I'm impatient and just want it finished and that usually gets me in trouble.
I'll keep you posted on my projects as they progress.  What projects are you working on this spring?  Are you going to try pleaching with me?