Most of you know I spend a lot of time creating shade, or at least trying to. Real shade is necessary for some plants. They like to hide out in the leafy glades under big trees. Traditional shade plants can have very different structure, giving an otherworldly look to the garden. Arisemas are such plants. They like moist soil with good shade. Leaf mould and humus rich soil help them preserve their delicate blooms and leaves. Protect from slugs when they are just coming up.
Arisaema inflorescences (flower heads) consist of many parts, but the two most prominent are the spathe (pulpit) and spadix (jack). The spathe is the pitcher and/or hood, while the spadix is the "stalk" inside the inflorescence that holds the sex organs. These plants are considered to be bisexual and are able to produce both male and female flowers on the spadix. In some species the spathe develops a long threadlike tail, while in other species, it is the spadix that copies this habit.
Here are a few of my favorites.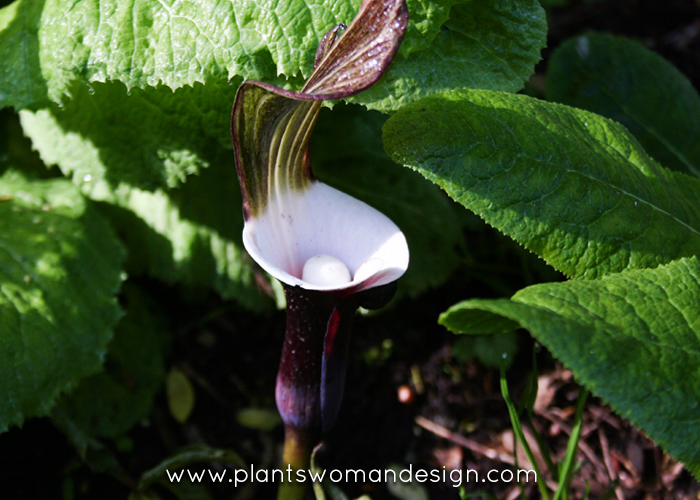 Arisaema Sikokianum was one of the first I grew. It is now a reportedly extinct Japanese native and truly one of the most popular plant imports from Japan for a reason. The 18″ tall pseudostem is clothed by two pedate leaves, which can be either solid green or highlighted with central silver blotches. Atop the pseudostem is a stunning black-purple pitcher contrasting dramatically with the club-like white spadix. Arisaema sikokianum is one of the few arisaema species which never offsets. Despite Arisaema sikokianum being virtually extinct in its native haunt on Shikoku Island, Japan, the abundance of imports and seed producing plants have brought the price into a more affordable range. (Hardiness Zone 4-8)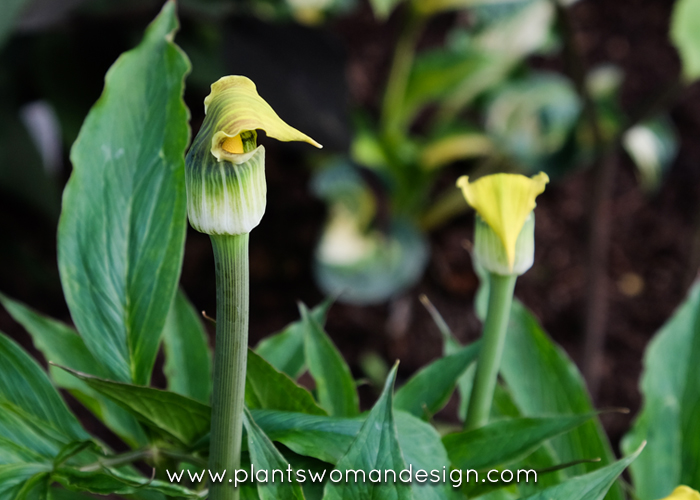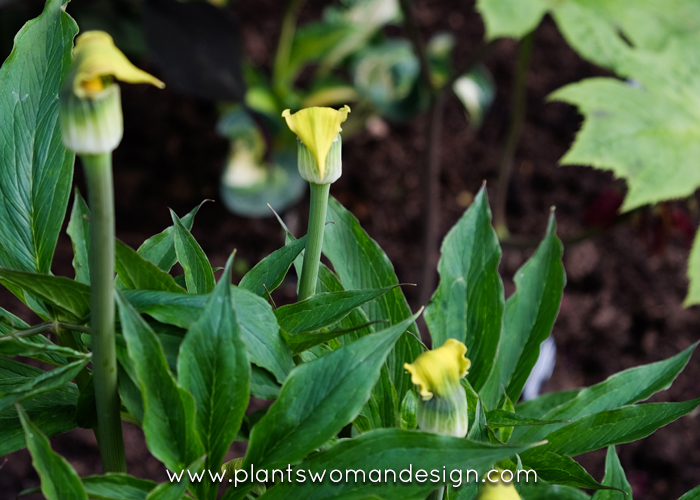 Last year at a plant sale I picked up a sweet little Arisaema flavum. It is a unique species with an equally unique native range, found from Sichuan, China to Africa. As mentioned earlier, Arisaema flavum is a bisexual species and consequently regularly sets seed. Although the pseudostems of Arisaema flavum can reach 2′ tall, it is completely out of proportion for the small inflorescence which at best can reach thumb-size. The bright yellow spadix is wonderfully attractive…only small. For me Arisaema flavum is one of the later emerging species, usually flowering in mid to late June, and one of the few species that prefer more sun than shade. (Hardiness Zone 4-8)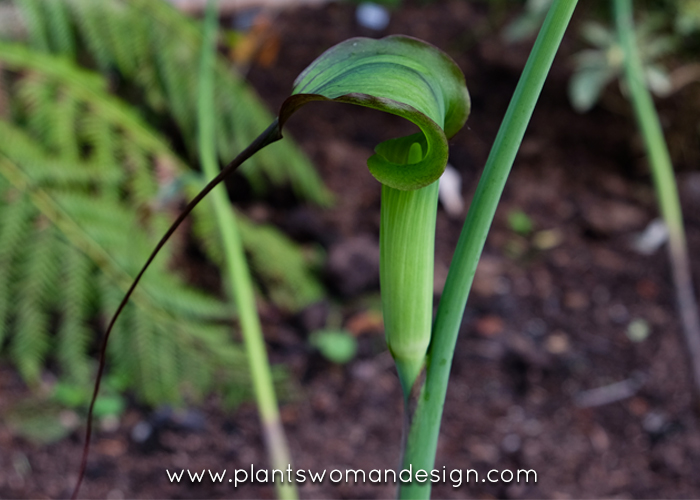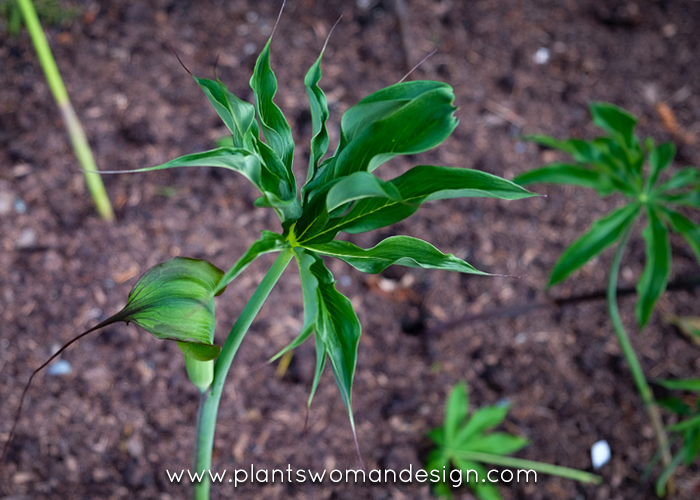 Arisaema consanguineum is the most common Asian jack-in-the-pulpit, being found throughout much of China as well as into India, Thailand, and Taiwan. I was surprised to see them offered this year at a wholesale nursery I purchase from regularly. I purchased a flat in March and saw nothing appearing through all of April or may. I assumed they were bad and tucked them in the corner of the greenhouse. I planted a couple in the garden and when I tipped them out of the pot found nothing but a small potato like pseudobulb. No roots, nothing. Without a lot of confidence, I planted them anyway.   The picture above is this beautiful plant last week. It does take a while for them to be warm enough to appear but well worth the wait. Arisaema consanguineum is quite variable, ranging from wide ruffled leaves to straight and narrow leaflets atop pseudostems that can reach between 2" and 5" in height. An interesting trait is the length of the leaf drip tips. In order to shed excess moisture, some of the leaves end with a narrow thread which can reach several inches long. This is also a variable trait between clones. (Hardiness Zone 5-8)
This species is becoming more available all the time. Prices are coming down and varieties are getting to the common people instead of just hardened plant collectors. Check them out and put some in the ground.
Available at Plant Delights, Far Reaches farms, and Windcliff plants.