This weekend I 'ran away from home' again to the Soleduc River in the Olympic National forest. It was an unbelievably beautiful weekend with a mix of sun and showers. Though it was not warm, Spring was still in evidence and showing all the fresh green that we so look for after winter. This is the time that the leaves are coming out and they are so light green they seem to glow in the forest. Later in the year the same trees are various colors of green but never as vibrant as they are right now. By the time summer winds around they are tired and saturated colors of green change to bright yellows and oranges throughout the fall. In the Pacific Northwest we have a lot of evergreens but we also have a million shades of green.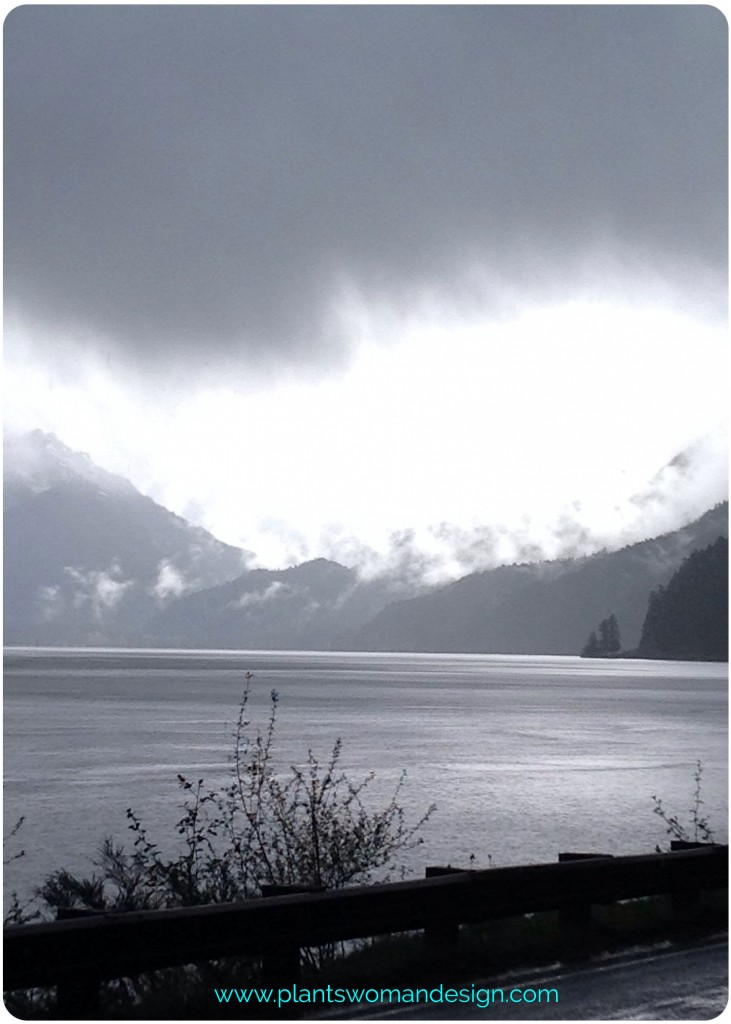 Can you spot the new snow on the peaks? It was 41 at the river this morning after a couple of days of 48 – 52 degrees. It doesn't stop the relentless march of spring.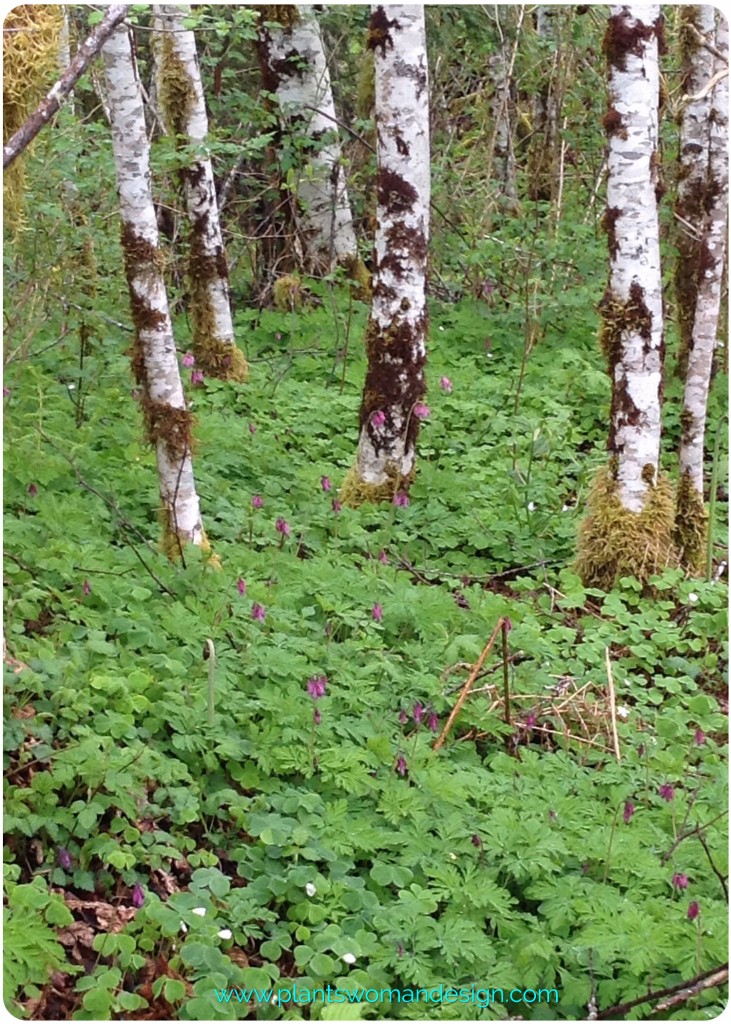 Trails through the woods have unrehearsed vignettes to view, proving that nature can be the best teacher.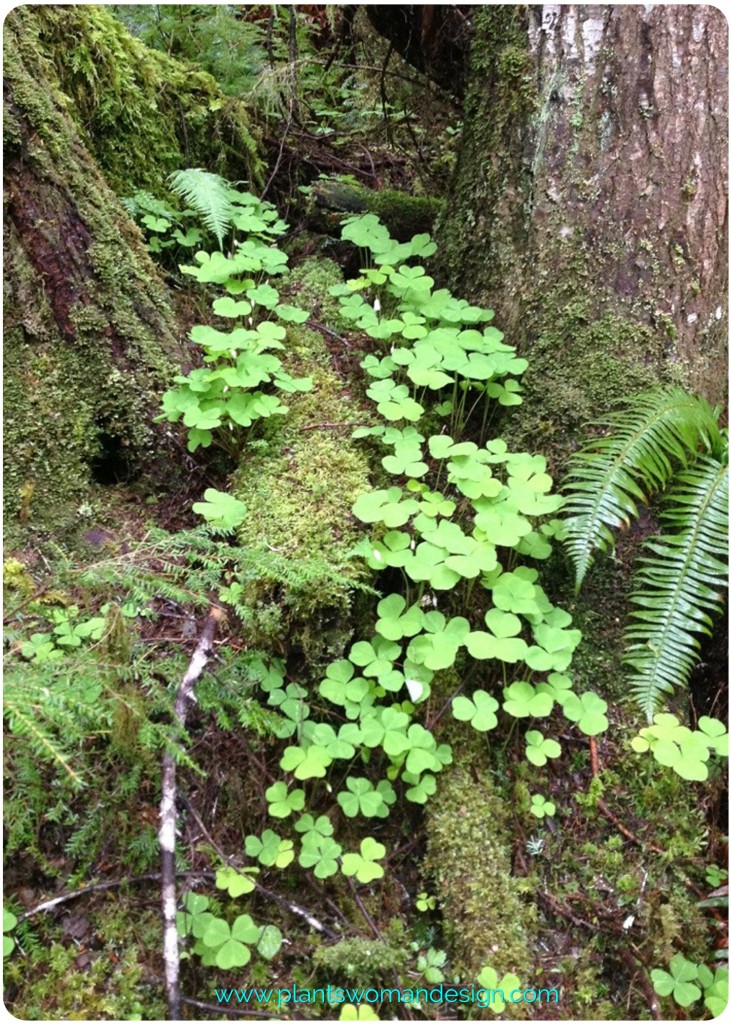 The contrast between hard and soft and dark and light is everywhere. The fresh green pops with the darker colors of decaying wood on the sides.
Few designers can make this happen 'in captivity'.
Check out the recipes here at Wild and Slow (click on the link and then choose the wild edible you want to explore, e.g. wild sorrel).  Sorry I sometimes get distracted by other posts from other lovers of things that grow wild.
Even Devils club (Oplopanax horridus) looks lovely and soft this time of year.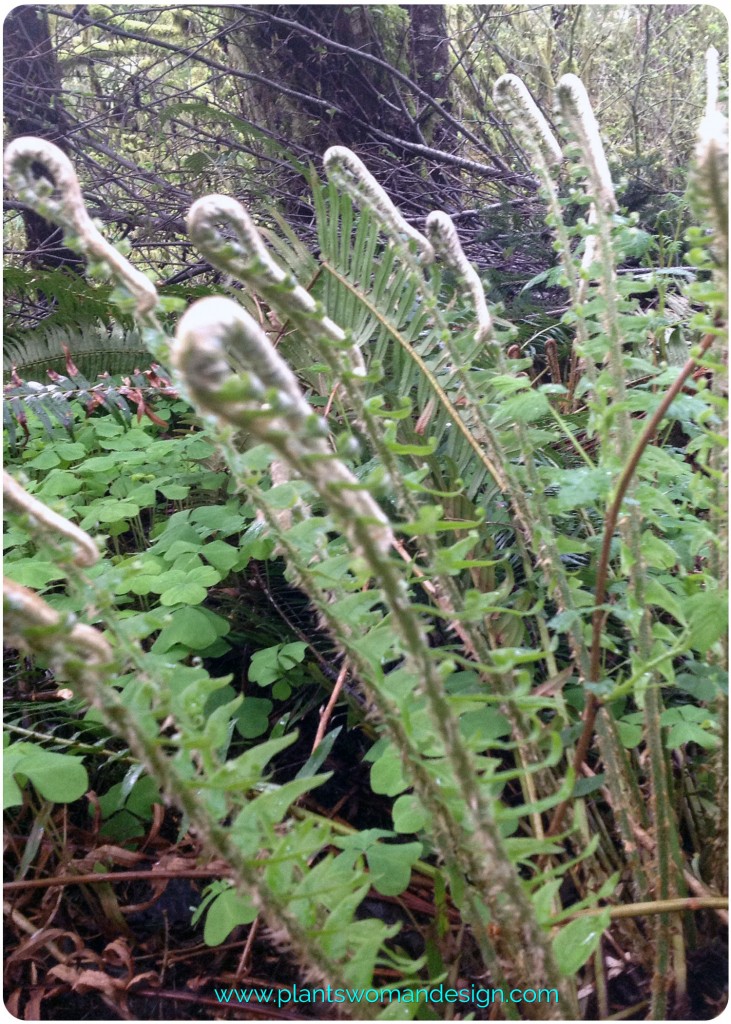 The Ferns are just unrolling and sending up sharp spires of green with soft fuzz on the stalks.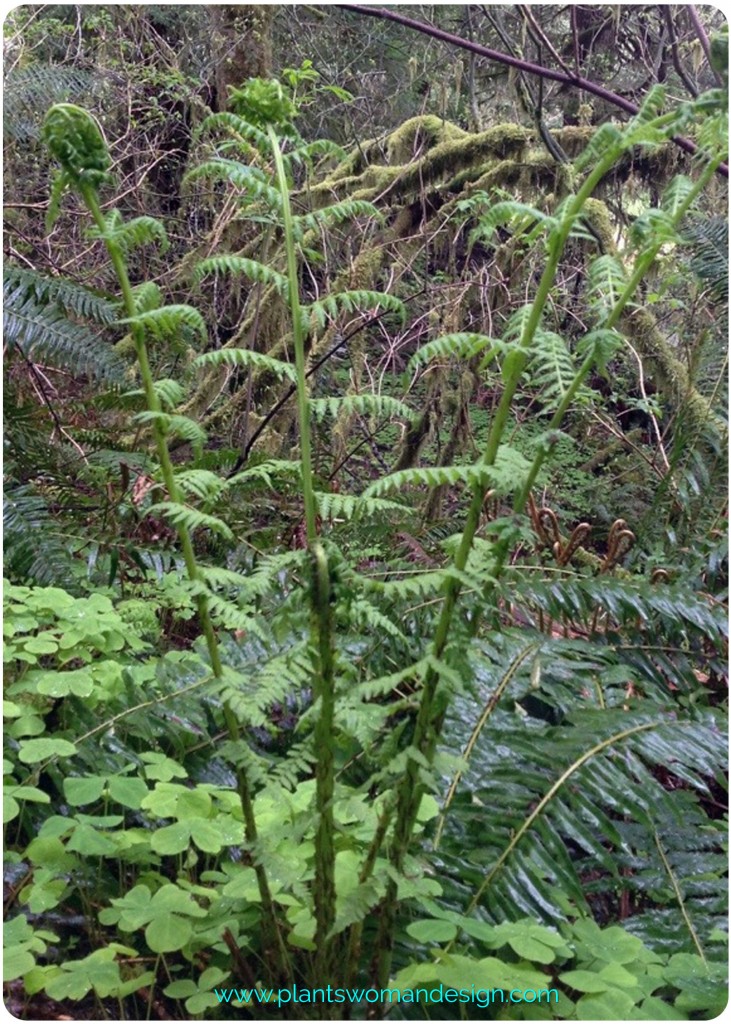 One of the most amazing things as I left the accounting world and started my own design business is that Spring happens one day at a time. I was amazed to see every day something new happening. Many of us (and me at that time) look up from the computer (desk, cash register, book, etc) and say 'Wow, how beautiful! It's Spring" . When really it happened just a little more yesterday, last week, and the week before that. If you find yourself being surprised by Spring's sudden appearance I encourage you look a little closer, a little sooner, and a little more often. The beauty that surrounds us gives us the spark that makes each day worth living and it's just waiting for us to see it.
Today's challenge…  Get outside today and take a snapshot of the beautiful nature around you.  Send it to us at info(at)plantswomandesign(dot)com, we would love to see it!